UFO Casebook
Ghosts and Hauntings >> Ghosts and Hauntings >> Ted Bundy's Childhood Home
http://ufocasebook.conforums.com/index.cgi?board=hauntings&action=display&num=1494346232

---
Ted Bundy's Childhood Home
Post by Swamprat on May 9th, 2017, 11:10am

Theodore Robert Bundy (born Theodore Robert Cowell; November 24, 1946 – January 24, 1989) was an American serial killer, kidnapper, rapist, burglar, and necrophile who assaulted and murdered numerous young women and girls during the 1970s, and possibly earlier. Shortly before his execution, after more than a decade of denials, he confessed to 30 homicides committed in seven states between 1974 and 1978. The true victim count remains unknown, and could be much higher. Source: Wikipedia


Workers remodeling Ted Bundy's childhood home report strange occurrences

Published May 09, 2017



In this 1977 photo serial killer Ted Bundy, center, is escorted out of court in Pitkin County, Colo. (Glenwood Springs Post Independent via AP)

A Washington state contractor said his workers remodeling Ted Bundy's childhood home experienced a handful of strange occurrences during their time at the house.

Casey Clopton, the contractor, told The News Tribune that a plea for help appeared on a window as his crew worked in the basement and heavy furniture mysteriously toppled over.

"I'm not one to believe a lot of this stuff, but this house made me a believer," Clopton told the paper in an interview that ran Monday.

Bundy was born in Vermont. In 1955, when he was 9 years old, his family moved into the Tacoma home.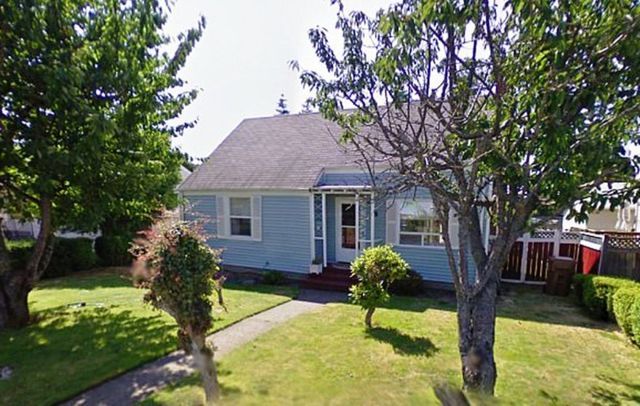 The Bundy home before the renovation. (Google Street View)

He grew up to be one of the most notorious serial killers in history. He had been linked to disappearance of an 8-year-old girl when he was 14, but denied killing her. The paper reported there was no evidence he committed any crimes in the home.

David Truong bought the house in September with the intention of redoing it and flipping it for a higher price. The News Tribune reported that neither Truong nor the real estate broker knew the house's history.

Clopton said he first visited the home in October and brought his 11-year-old daughter along with him. He said that his daughter got an eerie feeling about the home and started to cry.

"She said she felt weird. She didn't like it there," he said.

When Clopton returned with a few workers the next week, one crew member got the same uncomfortable feeling.

"Periodically, throughout the course of the job, we had weird things keep happening," Clopton said.

He said there was one time they re-entered the house, which had been locked, to find that every cabinet was open. He said one worker spotted the words "Help me" scrawled across a basement window and while the crew was working downstairs they heard a dresser in the upstairs hallway fall. Cellphone and other electronics would also occasionally get unplugged and immediately die.

Clopton said he started to ask neighbors about the house and learned that the Bundy family had once lived there. Clopton said he called two pastors to bless the house and even wrote a Bible verse on the wall.

"Everything in that house fought us, and I was kind of weird about it," he said. "But I go to church and I have God with me."

http://www.foxnews.com/real-estate/2017/05/09/workers-remodeling-ted-bundys-childhood-home-report-strange-occurrences.html

---